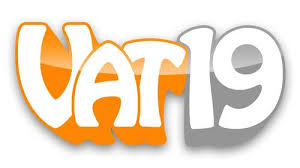 Welcome to the Vat19 Wiki! This is a wiki about Vat19, it's owner, Jaime Salvatori, and it's products. You can visit Vat19 by going to vat19.com. Visit the wiki at any time for all sorts of stuff! From their giant gummies, to their wacky gifts. This wiki can help you know all about Vat19!
Ad blocker interference detected!
Wikia is a free-to-use site that makes money from advertising. We have a modified experience for viewers using ad blockers

Wikia is not accessible if you've made further modifications. Remove the custom ad blocker rule(s) and the page will load as expected.