The Giant Gummy Cola Bottle is one of Vat19's Giant Gummies. It is in the flavors you see below. It had it's video released in 2012, and it has a cost of 12 U.S Dollars and 99 cents. This food item has 1,080 calories. It is an ongoing product and has not been discontinued. It has a height of 7 inches, nearly to 8. It is 90 times bigger than a regular gummy cola bottle.
Giant Gummy Cola Bottles



Video

Yes

Price

$12.99

Available

Yes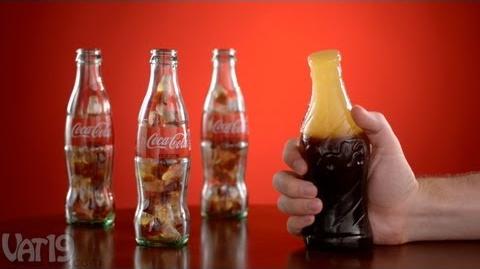 Ad blocker interference detected!
Wikia is a free-to-use site that makes money from advertising. We have a modified experience for viewers using ad blockers

Wikia is not accessible if you've made further modifications. Remove the custom ad blocker rule(s) and the page will load as expected.